About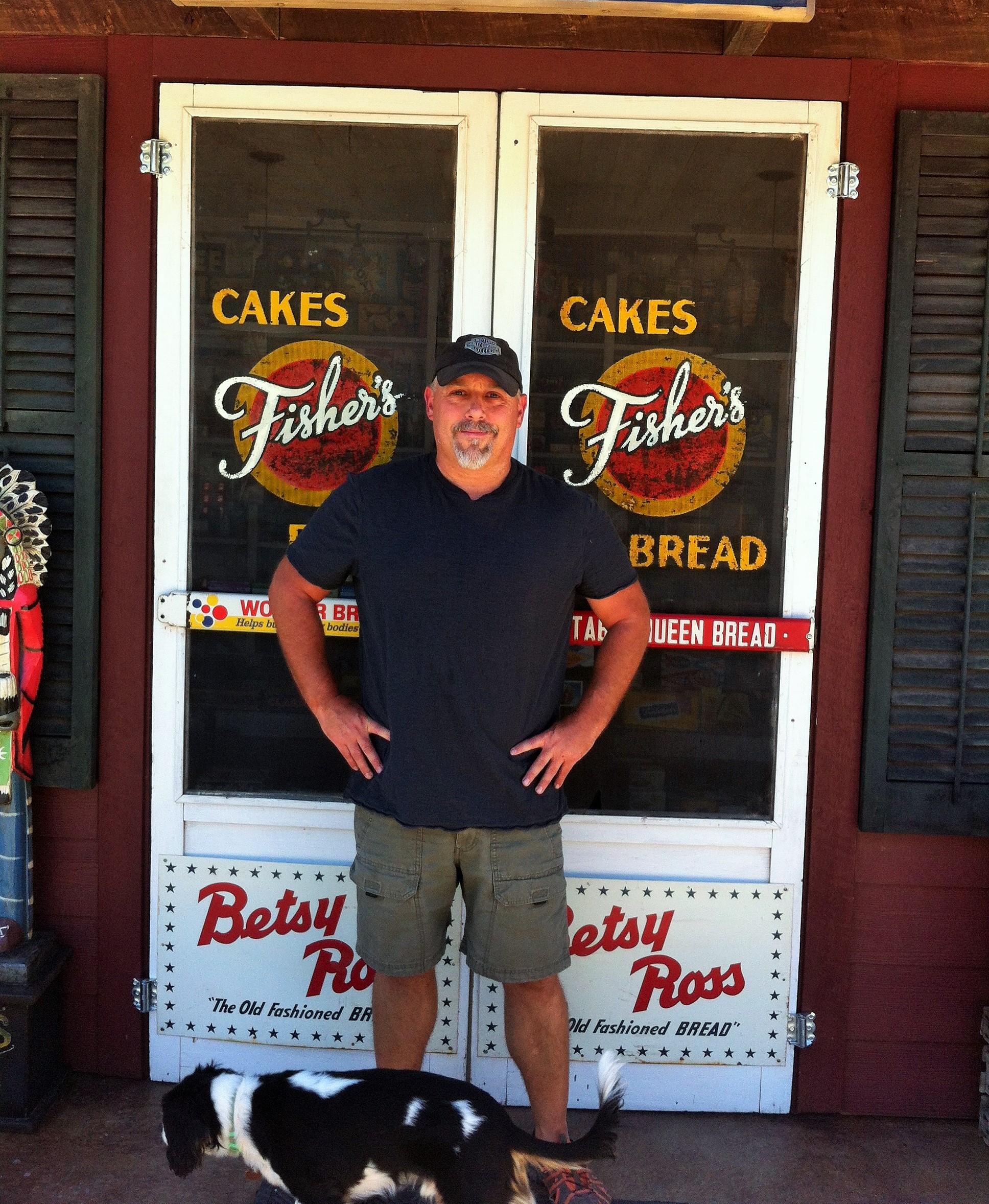 Hiring a General Contractor with a working knowledge of the various trades is critical to ensure that the end product is of a quality and standard that will endure the test of time. Since remodeling his first home (a mid-nineteenth century carriage house in Stouchsburg, PA) in 1993, Steve Streeter developed an interest in learning the various construction trades. Today, Steve has demonstrated a well-rounded working knowledge of every aspect of custom home new construction and renovation, from architectural design to the finishing details. With a background in the fine arts, Steve has also developed a keen eye for creating efficient living spaces and finishes that are both functional and aesthetic.
But in today's uncertain real estate market, it is also essential to hire a General Contractor with an established track record of building homes at budget and on schedule. During the peak days of easy credit and speculation, Steve maintained a very conservative, disciplined approach to home building that resulted in consistent project success. In a word, the success of a custom home project today is largely about value engineering: delivering the highest quality at the best possible price. Building with Artisan Custom Homes ensures the success and value of your project.
Living in Southern Utah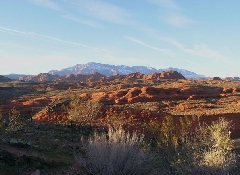 After researching and visiting Sedona, AZ, Durango, CO, Santa Fe, NM, and several other notable locations around the Southwest in 2003, Steve and his wife Kristeen decided that there was no place quite as diverse and rich in natural beauty as Southern Utah. If you like the jaw dropping red rock scenery of Sedona, then St. George and nearby Snow Canyon State Park or Zion National Park are minutes away. Or if you prefer a higher elevation with pinion and cedar trees and the crisp mountain air similar to Santa Fe, Dammeron Valley and Pinion Hills are just a 15 minute drive North.
Outdoor recreation is abundant with hundreds of miles of easily accessible hiking, biking and ATV trails. St. George is home to the annual St. George Marathon, the Huntsman Senior Games, the Ironman Triathlon, as well as several other sporting events.
There are two four year college campuses in Southern Utah: Dixie College in St. George (with a current annual resident tuition of approximately $2700) and Southern Utah University in Cedar City.
For more information about Southern Utah, visit:
St George Area Chamber
Dixie State College of Utah
Southern Utah University
TUACAHN AMPHITHEATRE
Southern Utah Real Estate
Testimonials
Our home is one of the two Artisan Custom Homes built. Steve Streeter is a professional. We could not be happier with the results. Our home is beautiful and so well built. Steve Streeter built our dream home. The other home he built in the subdivision is just as beautiful. We did a walk through of that home and admired the construction and details. Thank you Steve and Kris. There is no way we wouldn't recommend you.
- John and Shirley T
At last we were ready to retire and move from California to Utah to build our dream home. After receiving referrals, vetting and ultimately hiring a builder, unfortunately, he turned out to be the most dishonest, unskilled, incompetent and unethical person to ever hold a Utah contractor's license. After 12 months of painfully slow progress, countless oversights and screw-ups, numerous excuses, and way too many disappointments and sleepless nights for us, we fired the builder. Now winter was fast approaching and we were left hanging with an unfinished house with an incomplete roof, no stucco, and no weathertight exterior. We were devastated, disillusioned and living our worst nightmare. Who would be willing to take on this job?
The next day, completely by chance, we were introduced to Steve Streeter, owner of Artisan Custom Homes. After carefully assessing our situation and explaining to us in detail his estimate and course of action, we agreed to hire Steve to complete the construction of our home. Steve and Kristeen Streeter immediately proved to be two of the hardest working people we've ever met. Steve was very professional and thorough as he determined all the remedial work that was required before he could move forward.
Over the next several weeks we saw more progress on our home than we had in the prior 6 months. We were impressed with Steve's orderliness, his strategy and his attention to every detail. More importantly, he was very resourceful and worked diligently to find the most reasonable prices for high quality materials and labor to keep costs down and on budget wherever possible. He showed up daily whether he was working himself or supervising subs. We received pictures and updates regularly and any bump in the road was resolved efficiently and competently. He was able to offer valuable and insightful advice and his knowledge in so many different facets of the job was priceless. We were impressed with his execution of the entire project. We would highly recommend Steve Streeter, Artisan Custom Homes, to anyone looking for a top-notch, professional builder--he was truly able to turn our worst nightmare into our dream home.
- Larry & Cynthia Gee
Steve Streeter, representing Artisan Custom Homes, has been very helpful in providing constructive suggestions to enable us to choose the best building lot in southern Utah.
As we are moving through the design phase of construction, Steve has provided a high knowledge of local building codes, home owner association requirements, building permit processes, building materials, suppliers, costs, and house design trends.
He also has an artful eye for current building design that is expressed in his recent building projects. Careful consideration is given to the customer's questions and he works to thoroughly understand the owner's expectations.
Steve also strives to identify and communicate building issues that might develop. I would recommend Steve to future customers for lot and house planning, design, and construction.
- Allen McCandless
Dear Steve
I would like to thank you and Artisan Custom Homes for the construction of our dream home in Entrada.
My husband and I are both ecstatic with the workmanship and detail put in and have received many positive comments.
Honestly, the thought of ever having to look for or build a new home sounds unappealing because I know any other home would pale in comparison.
Again, we thank you for your craftsmanship and efforts on our behalf.
All the best
- Jen Harrington
I hired Artisan for a major remodel and room addition.
Not only did the room addition come together well, but I am now glad to live in what feels like a completely new home on the same old piece of land.
What an amazing job!!!
- Jon Hernandez
Copyright © 2012 Artisan Custom Homes. All rights reserved.